Dear Studio 59 Family,

Firstly thank you so much for your patience in waiting to hear from us. It's been crazy times for everyone lately, and we hope that you all are coping ok - including your friends and family.

To ensure that you're still able to dance and train with us, we've launched a new series of live and recorded sessions for you to participate in - woohoo!!!


NEW - online classes from 3/4/2020: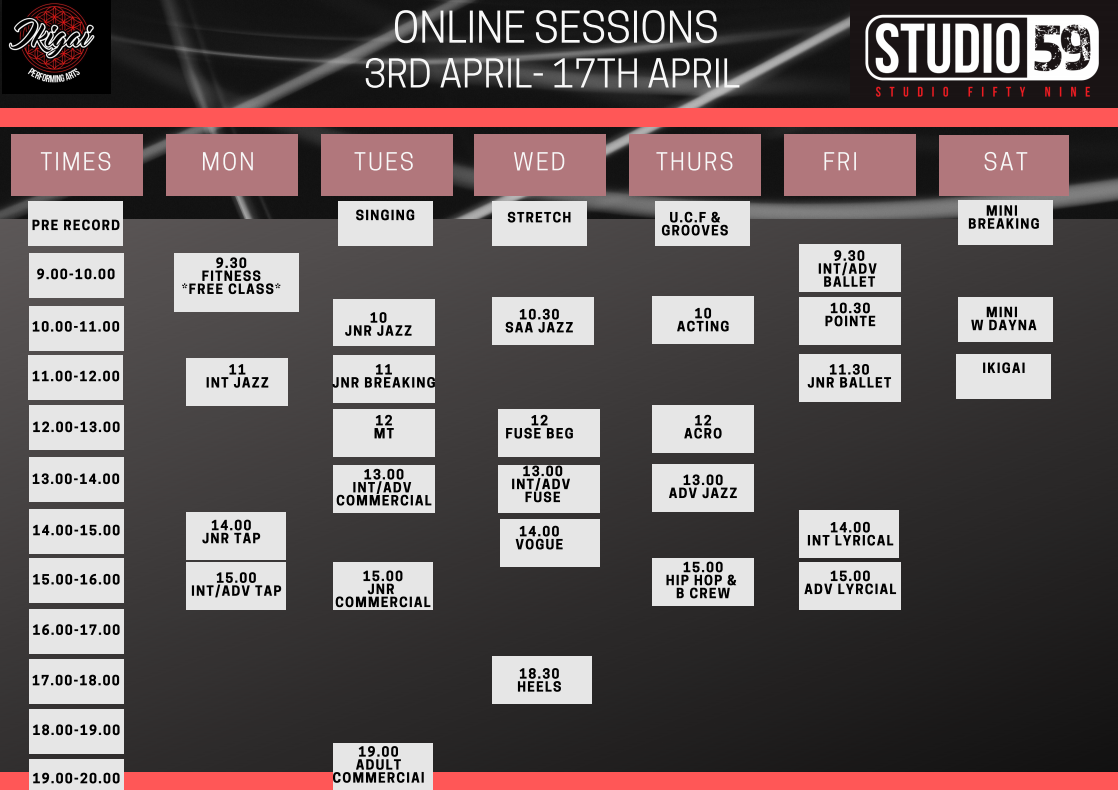 You will be getting an email from us with full details about accessing the classes - keep your eyes peeled in the next 24-48 hours

Love & virtual hugs xx

Tori, Brandon & the Studio 59 Squad x